Annual Motorcycle Toy Run
Date : Last Saturday of November each year
Location : Saluda Fire Department, 64 Greenville St., Saluda NC,
Event Times : Registration 11:00 AM ~ 1:30 PM
Parade : Starts at 2:00 PM Sharp. Police Escort for the entire way.
Registration Fee : $10.00 per person or a $10.00 or more NEW toy.
Contact : Please call the Sheriffs office at 828-894-3001
---
The public is invited to watch the parade of motorcycles
as it heads to the Courthouse in Columbus NC.
---
This event features barbeque, music, door prizes and a 50/50!
The toy run is held on the Last Saturday after Thanksgiving each year. To find the route to the Saluda Fire Department, please click on the map link below. You can turn out to cheer the riders on in the various towns along the way. Remember to bring your cameras as this is quite a show of some very finely detailed classy motorcycles and wild choppers.
All motorcycle riders are invited to participate in this ride. Motorcycle riders come not only from North and South Carolina but Tennessee and Georgia to make sure that these kids get at least one toy for Christmas.
The route these riders will follow starts in Saluda, NC, at the Saluda Fire Departments parking lot, which has room for more than 1000 bikes. They then move out in parade fashion and travel down to Saluda to Highway US-176. They then go down the mountain to pass through Tryon, NC while in route to Landrum, SC. Having arrive in Landrum, SC, the riders turn left and go through the center of Landrum, SC, crossing over Interstate 26 in route to Green Creek, NC. Once they arrived there, they turn North on NC-9 to go to Mill Spring, NC. Arriving there, the riders turn West on NC-108 to head in on the home stretch to Columbus, NC, and terminate at the front steps of the Court House. There will be ample parking in front of the Court House for all of the Motorcycles, so park in normal diagonal fashion. The toys were placed on the steps and on the wall for all to see and admire. The column of bikers each year is somewhere round about 10 miles long. They travel at about 35 mph on the entire route in offset staggered 2 by 2 fashion.
General information about this event:
The Polk County Toy Run is an annual event that's mission is to raise money and toys for area organizations to give to underprivileged children at Christmas time.
At the courthouse, the public is invited to attend where the rider are met by Santa Clause to drop off their toys and or make donations. The entry fee is for each rider is to make a $10 donation or bring a unwrapped $10 or more new toy. The public is invited to also bring a present or donate at the court house steps as well.
There will be T-Shirts on sale to promote the event as well door prizes and a
50/50 drawing. This all takes place in Saluda NC at the start line where the BBQ is.
Come and support this worth while event weather you ride a motorcycle or choose to just come to watch and take in all of the festivities!
---
The Polk County Sheriffs office would like to thank all of the motorcycle riders that participated in this event and hope that it will only grow larger each year.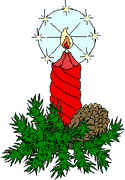 ---
Map to the staging area on this link.
Map of the entire route you will ride on this link.
---
Enjoy the videos and pictures of these events from over the years.
---
---
---
2013 Video of the Toy Run
2013 Pictures of the Toy Run
About 700 riders this year made the trip.
Temperature was about 48 degrees most of the day.
Thanks to all !
---
---
Additional information is available on
Facebook @ Polk County NC Toy Run
https://www.facebook.com/polktoyrun
This years results will be posted on Facebook
hopefully Sunday Evening.
---