Yahama MX802 8 Channel Mixer
One mark on the meter otherwise it is in excellent shape.
This is NOT a powered mixer but is designed to be use
with up to 2 mics and or 8 instruments. Does not have a
monitor slider but has a headphone slider.
This unit has a minor scratch on the right side of the meter.
Otherwise is in near perfect condition.
$75.00
plus shipping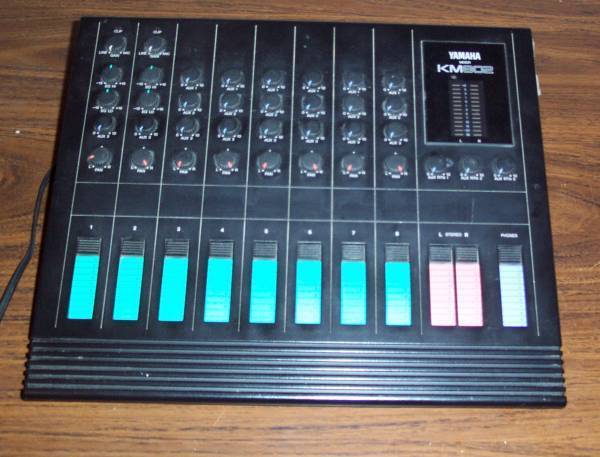 Top view
Back view