Unofficial Results
28th Assault on Mitchell Overall Times for 2003
For the History of the Assaults from the beginning to now ~ Click Here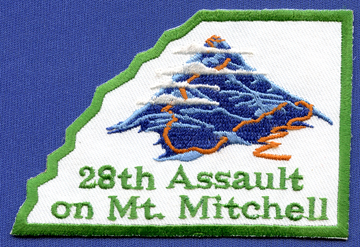 According to the Freewheelers of Spartanburg Bicycle Club,
the Mt. Mitchell State Park refused to allow the Assaults Event
to keep any records of the finishing order or times for this year.
The reason given by the State Park Rangers was that this was
NOT a race but a challenge event, you the rider against the mountain.